New Loyalty and Referral Program lets you Earn Rewards!
We are excited to announce our new rewards program. Easy to join. Easy to use. These are the three easy steps: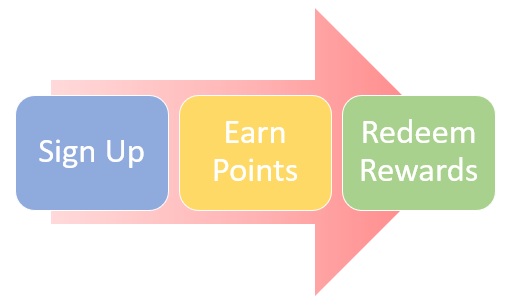 ---
Earn Rewards Widget

---
Sign Up
Look for the Earn Rewards widget in the lower-left corner of our site
Click the widget and choose Create Account (if you already have an account with us, click Login)
---
Earn Points
Use the widget to earn most of your point options.
Click Earn More Points
Click on any of the Action buttons to quickly earn points.
See below for all of the ways you can earn points.
These are the current ways you can earn points:
Create an account - 100 points
Make a purchase one point for every dollar spent
Like us on Facebook - 50 points
Share on Facebook - 50 points
Follow us on Instagram - 50 points
Write a review - 50 points
Refer a friend - 75 points
Celebrate your birthday - 150 points
Spend $500 (cumulative) - 125 points
---
Redeem Rewards
Points can be converted to coupons at any time, including during checkout. Every 150 points is worth $5. We currently offer $5, $10, $15, and $25 coupons.
Use the widget to get your coupons:
Click Spend Points to see what coupon you qualify for
Click Get Coupon the get your Coupon Code
Enter the code in the coupon box during checkout and click Apply
---
Referral Program
You can also use the Earn Rewards widget to refer your friends and family (certain restrictions apply). Just click the widget, then scroll down and choose one of the methods for sharing your referral. Your friend will receive a discount on their first order and you will earn more points (after they complete their purchase).
Choose Email to enter your friends email address and send them the referral
Choose Facebook to post your unique code on your Facebook page - anyone who clicks the link will get a coupon
Choose Twitter to share your unique code on your Twitter account - anyone who clicks the link will get a coupon
---
For more details, see our Rewards page. We will continue to update this blog-post and our rewards page as we implement this program.